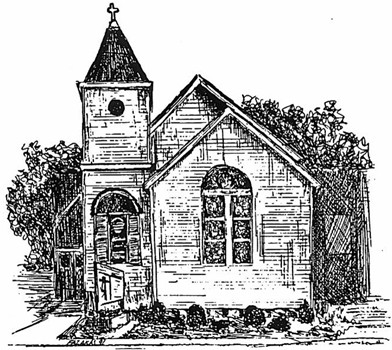 History
The Methodist Church at Rawsonville, as Grafton was then called, was organized in March 1871 and held its meetings in Hart's Hall. That structure burned in 1874 and construction of a new building, the basis of the present facility, was begun. The original sanctuary of the present building was dedicated on January 14, 1875.
An addition was added in 1894 and the sanctuary was remodeled in 1912.
In 1962, an extensive addition was made - this included basement enlargement, remodeling of kitchen facilities, addition of the Howard Tran Hall and sanctuary enlargement to accommodate 175 people. We continue to adapt our church, both in facilities and practices, as needed to accomplish our mission of living out God's Word.
Musicians: Doris Rand,                      Carol Morley
Projection, Sound,
and Video Staff:
Bob Brandal, Dick Lisle, Bob Morley, Mike Patik, Rick Riddle