I have hidden your word in my heart that I might not sin against you.
Psalm 119:11
GUMC offers many opportunities to study God's Word. Every Sunday at 8:45 AM, Sunday School classes are offered for all ages. And throughout the week, many different Bible studies are offered, with lengths, meeting times, and topics to fit everyone's needs.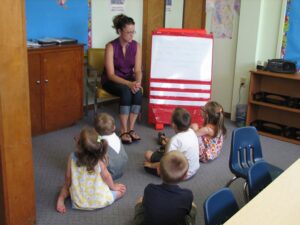 Below is a sample list of some of the current studies:

They devoted themselves to the apostles' teaching and fellowship,
to the breaking of bread and prayers.
Acts 2:42
Bible Study Opportunities at Grafton U.M.C.
Disciple I--- DAY AND TIME TO BE DETERMINED ---overview of the Bible; DISCIPLE assumes that the Bible is the key to renewal in the church. It recognizes the human-divine nature of the Bible: The actual texts of Scripture were written by human beings like ourselves in their cultural settings, under the divine inspiration of God.
Disciple III---(Starts on September 14th @ 7:00PM )REMEMBER WHO YOU ARE is prepared for those who have completed BECOMING DISCIPLES THROUGH BIBLE STUDY. Resident in the title is the driving idea in this study--the connection between memory and identity as the people of God. The word You in the title is meant to be heard both in its singular form (the individual) and in its plural form (the community). Starts September 14th @ 7:00pm
Disciple IV----(Starts on September 7th at 9:30 am) UNDER THE TREE OF LIFE is a thirty-two-week study prepared for graduates of BECOMING DISCIPLES THROUGH BIBLE STUDY. The word Under in the title is meant to convey invitation, welcome, sheltering, security, and rest --home at last. Starts September 7th at 9:00 AM.
Forgotten God: Reversing Our Tragic Neglect of the Holy Spirit---Sunday School book study– 8:45 AM every Sunday.
Study of Selected John Wesley Sermons----this class in one hour on Sunday afternoons at 4:00. Please call the church for schedule. (440-926-2034)
Tuesday Morning Bible Study----topics vary, contact church for schedule
Journey Through the Bible: Study of Gospel of Mark-- Journey Through the Bible is visually appealing and presents information in a clear, easy-to-understand way. Student interest is easily maintained because each session is well-focused to highlight pivotal points, lifting up the Bible's most significant stories, themes, events, and people----Tuesday evenings at 7:00 PM starting September 7th
Church contact information and registration:
Grafton U.M.C., 973 Mechanic St. Grafton, OH Phone: 440-926-2034
*Those studies that have not been assigned a day and time allows for the flexibility and make-up of the study group as they have been added to our new schedule for the fall.